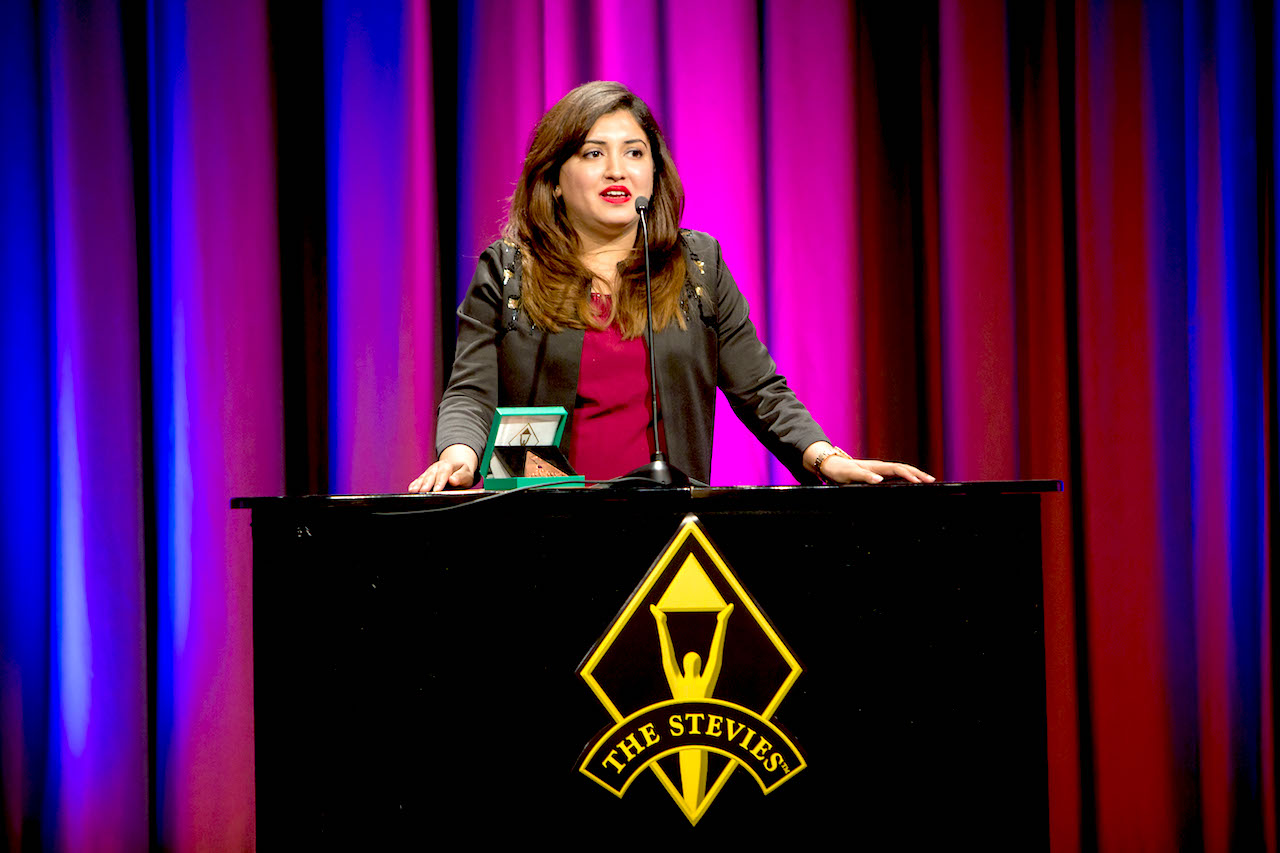 20 Dec

WebZap Technologies Wins Two Awards at the Stevie Awards for Women in Business 2016
WebZap Technologies Wins Two Awards at the Stevie Awards for Women in Business 2016
NEW YORK CITY, NEW YORK – November 18, 2016 – Jyotsana Shukla, Head of International Business at WebZap Technologies has been named the winner of 2 Stevie® Awards in the Female Executive of the Year and Innovator of the Year categories at the 13th annual Stevie Awards for Women in Business.
The Stevie Awards for Women in Business are the world's top honors for female entrepreneurs, executives, employees and the organizations they run.
A post graduate in IT Systems Management, Jyotsana is passionate towards helping the world become more digitally inclined. She is also a motivational speaker and coach and offers business consultation to entrepreneurs and executives. Congratulating Jyotsana on her win, Prakhar Rawat, CEO of WebZap Technologies stated, "It is always great to have young and energetic talent as a part of your team. Jyotsana's role has played a vital role in the company's growth and expansion to the regions of Hong Kong, China, Dubai and The United States. The entire team of WebZap Technologies congratulates her and we wish her success in all her endeavors."
"We are again humbled by the accomplishments of so many high-achieving women in this program," said Michael Gallagher, founder and president of the Stevie Awards. Their work is an inspiration to girls and women around the world who dream of starting and growing a business, managing a leading company, or improving their community."
WebZap Technologies is a global provider of IT solutions such as custom applications, digital marketing and mobile solutions, IT consulting and training services to help businesses become more efficient and automated. They are known for sustainable, cost-effective, quality IT consulting services, support and products.  Their motto is to help businesses identify their IT needs and adapt to technology in a way that is friendly towards their current business process, quality standards and their staff.
Watch Jyotsana's Acceptance Speech and Interview at the awards ceremony